 Now Accepting Lot Reservations
A new reality of modern, healthy, and sustainable living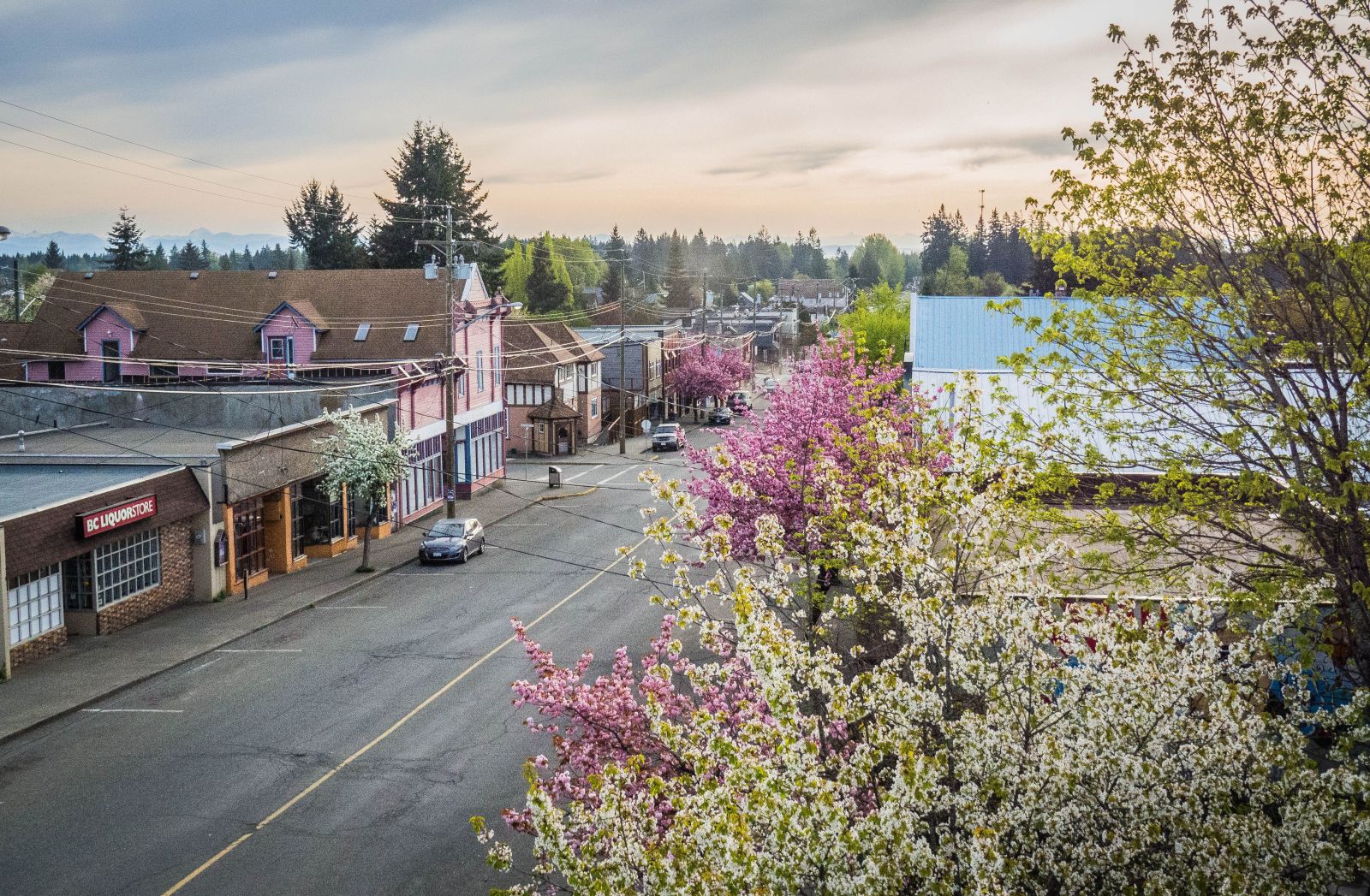 Cumberland
Vancouver Island's recreational playground
First established in the 1800's. Cumberland was a traditional coal mining town.
The village is now renowned for thrill seeking mountain biking and hiking trails overlooking the beautiful Comox Lake.
Set in the heart of the mountains, Cumberland is under 40km from Mt. Washington ski resort which serves both beginner and advance snow sport enthusiasts.
The village of Cumberland is an array of independent restaurants and shops from coffee houses to micro breweries and local market store's which creates a vibrant, local community.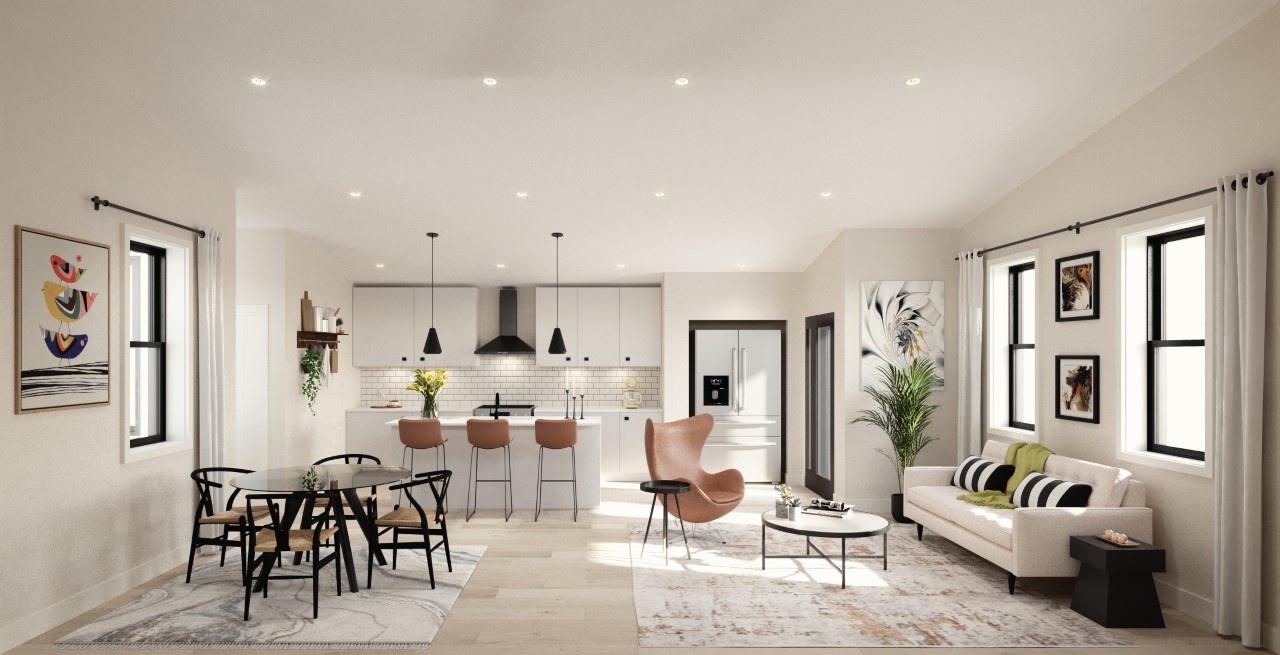 The Flats
A Healthy, Sustainable and Connected Community in the fast-growing village of Cumberland
Our newest community offering affordable home ownership from only $399,000.
Carefully selected materials complete the homes interiors. Homeowners have a choice of three interior colour schemes and the option to upgrade material depending on taste and budget.
This unique community offers amenities such as car share, electric bikes, bike wash and repair station. The grounds are managed to assure a community that is well maintained and secure.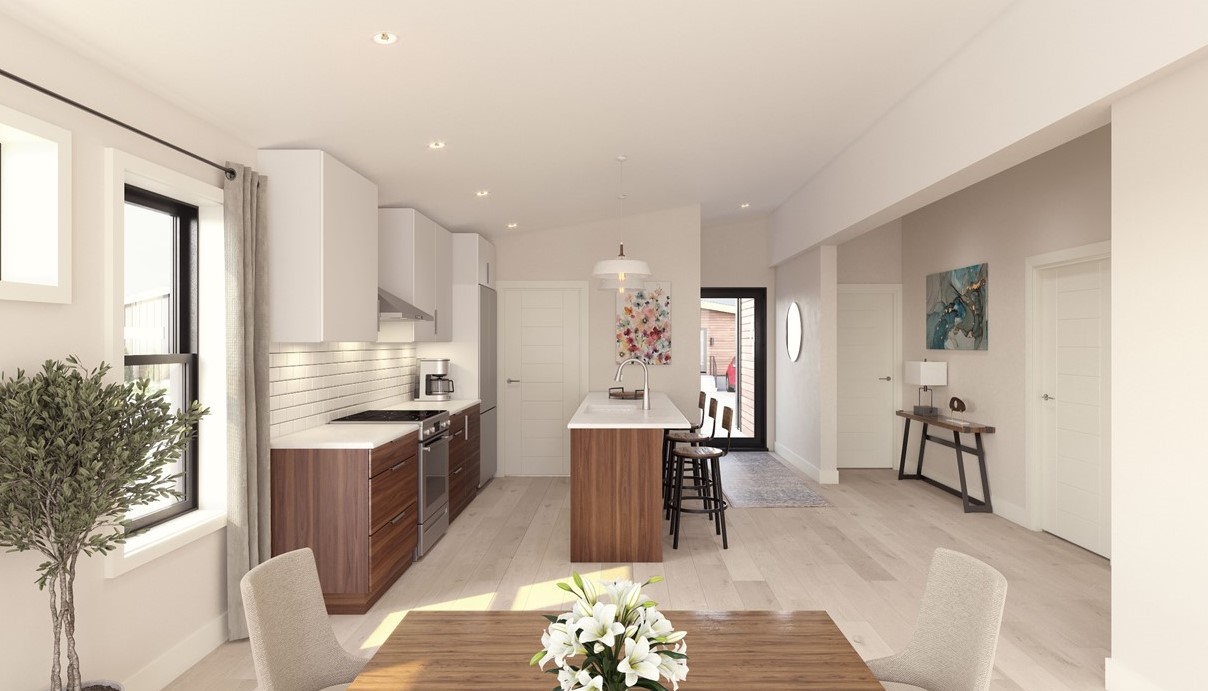 Quality
Luxury homes that don't cost the earth
Our design-led, high-quality steel structured homes provide a modern and sustainable alternative to conventional housing in North American markets.
The homes are built on site, in a controlled environment using galvanized steel to withstand extreme climates and prevent environmental wear and tear.
The exterior of the homes is finished with a metal siding and warm frame construction that is ideal for the wet, wind and heat that Vancouver Island climate is accustomed too.
The consistent high quality and predictability of our product ensures a building lifespan of over 300 years.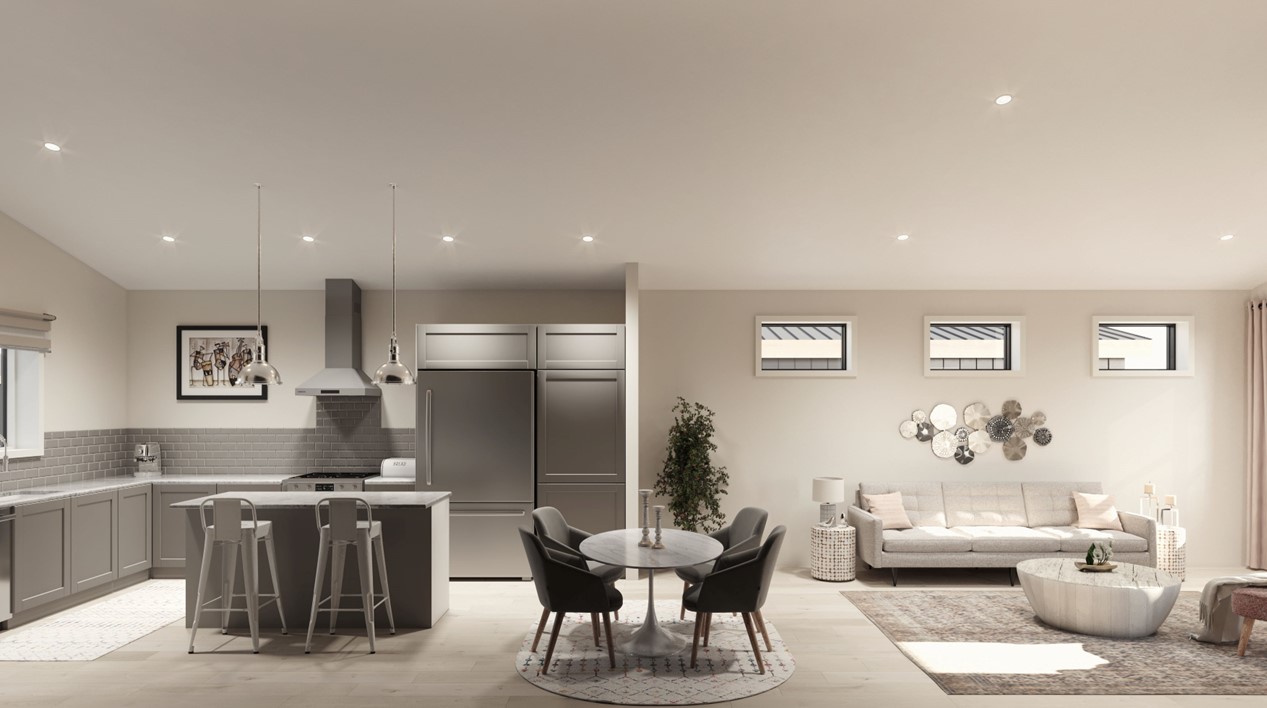 Healthy
Carefully selected materials to withstand and function in all climates
Our homes are not susceptible to mould and rot which keeps your interior air quality clean and fresh. Both the interior frame and exterior material of the homes are built with steel which have no issues with insect damage whilst having the peace of mind that steel is fire resistant.
We use low VOC (volatile organic compounds) building materials as steel does not carry organic compounds that wood products do. VOC's can become an irritant or cause increase in allergies for a homeowner. Cleaner building materials make for a cleaner air to breathe.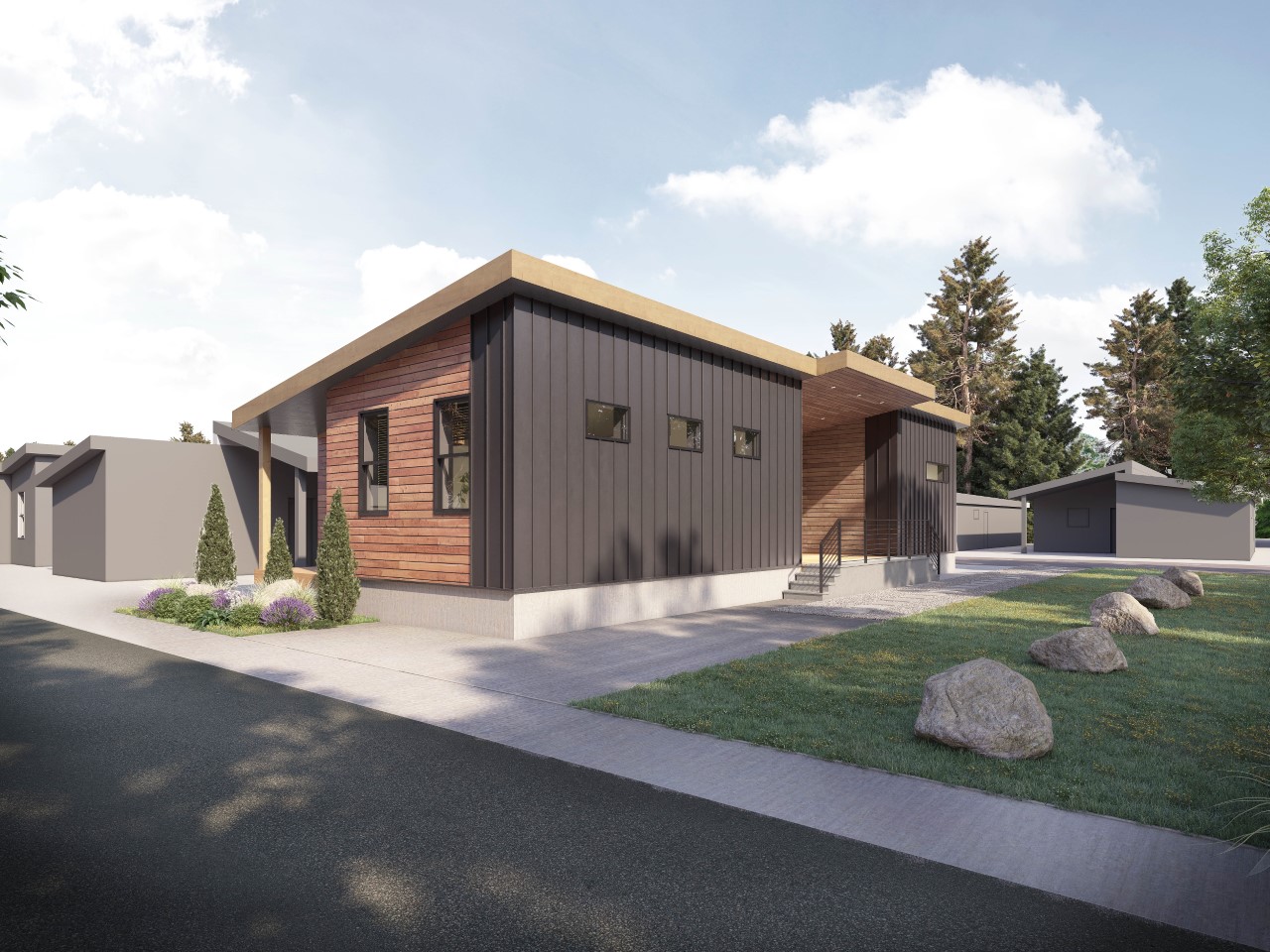 Sustainable
Keeping nature and your wallet green
The house is designed using sustainable materials and working with producers who care about the footprint they leave on this planet whilst producing homes which are extremely efficient leaving a low carbon footprint.
We see a community of modern, energetic and intelligent people who enjoy nature as much as they enjoy the city. A permanent residence, satisfying the basic needs of comfort and rest while using resources responsibly and providing an inspiring space and environment.
For every light gauge steel home built on the Flats, 40 trees are saved. Our homes are built in a controlled space utilizing our virtually zero waste LGS system and superior building envelope materials. LGS is fully 100% recyclable and an be re-used at the end of its life.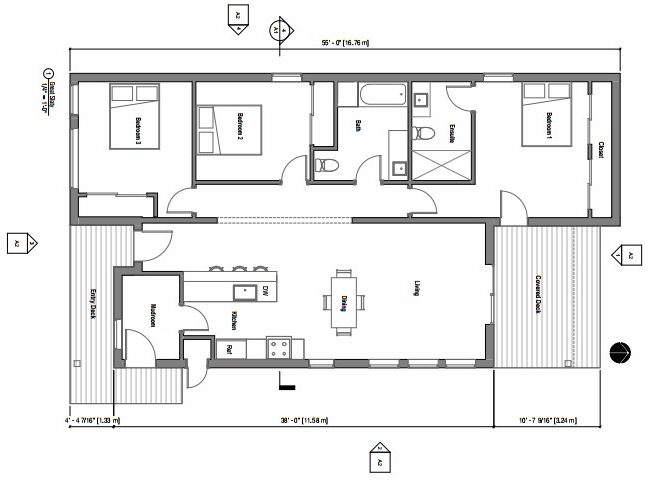 The Great Slaty is our largest floorplan with 3-bedroom and 2- bathroom. This 1314 square foot floorplan is a well-thought-out design to maximum the living space. The Great Slaty has a large open kitchen and living space with stylish yet minimalistic finishes.
1314 sq ft
3 Bedroom
2 Bathroom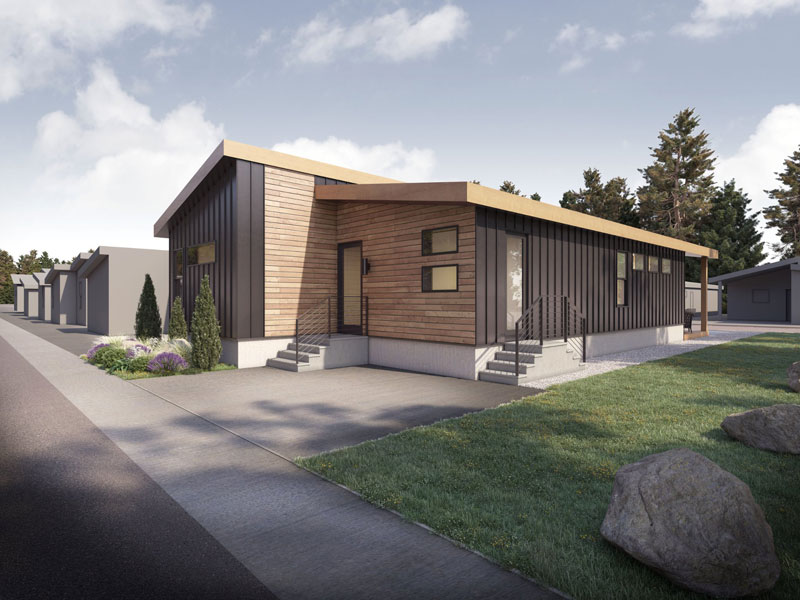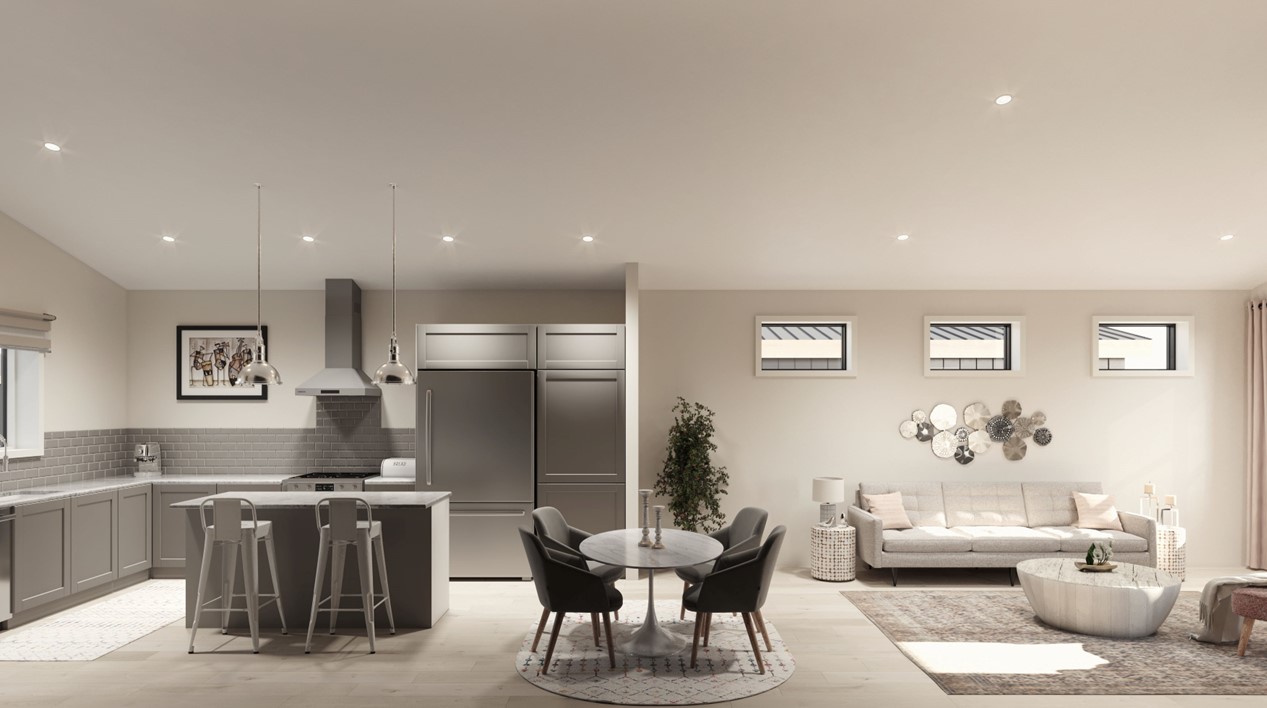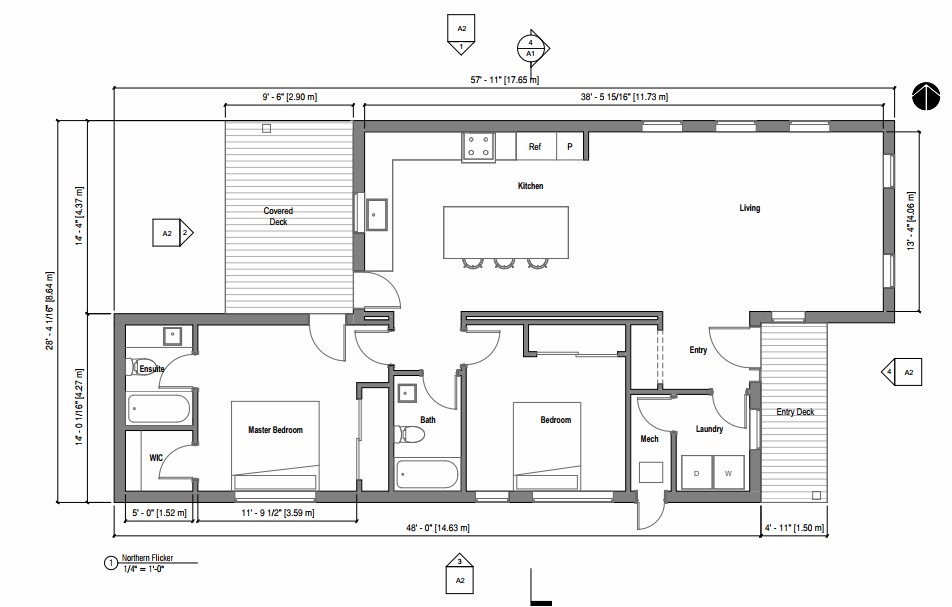 The Northern Flicker is a 2 bedroom, 2 bathroom 1207 square foot home. This home offers a large kitchen with island and generous living space. The large primary bedroom has a large ensuite and door out to the deck area.
1207 sq ft
2 Bedroom
2 Bathroom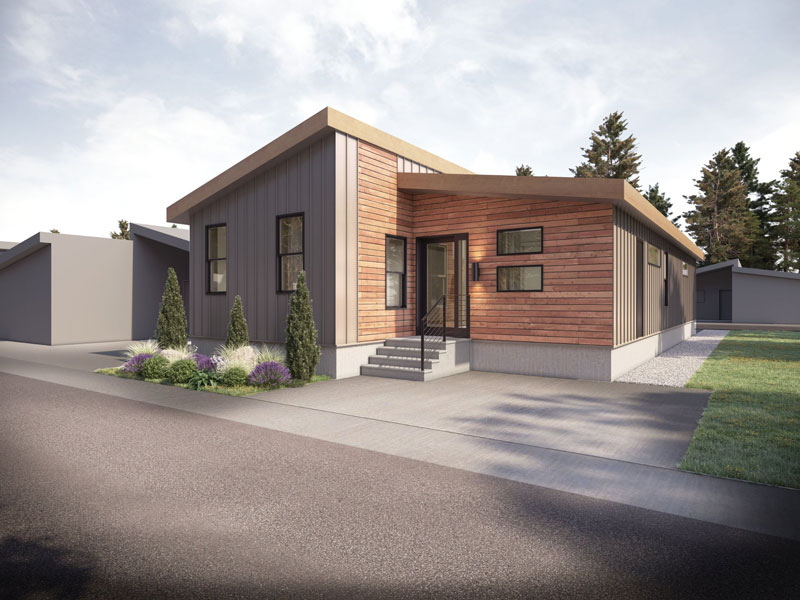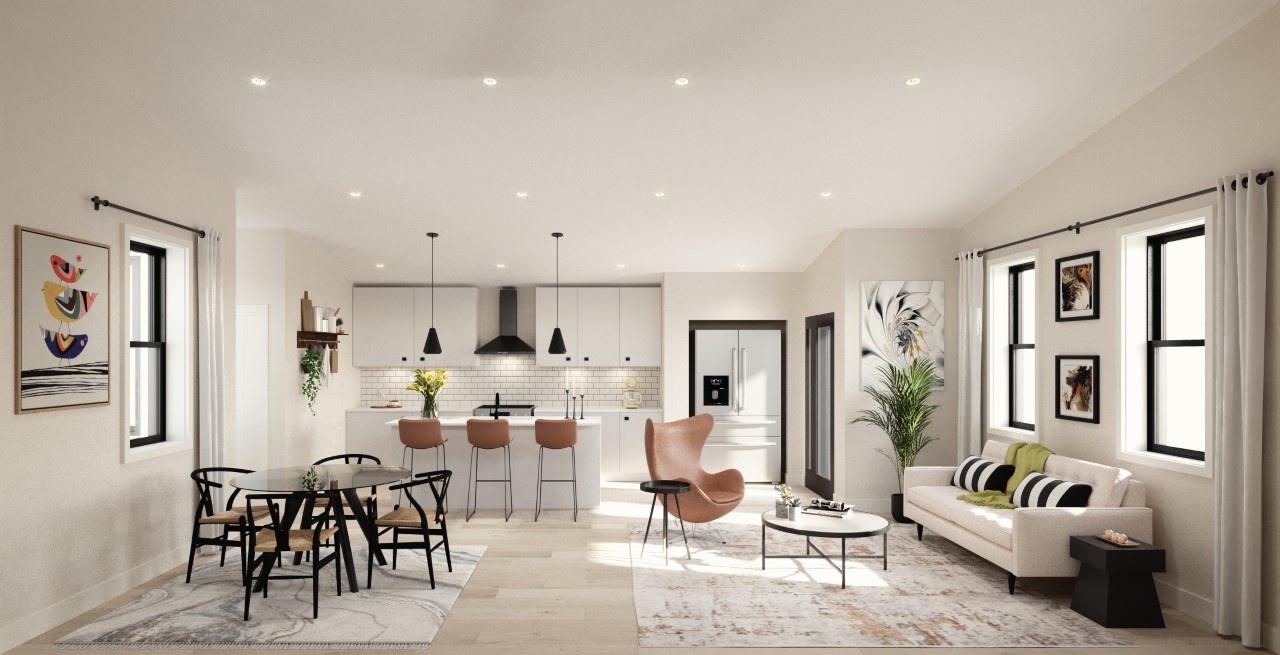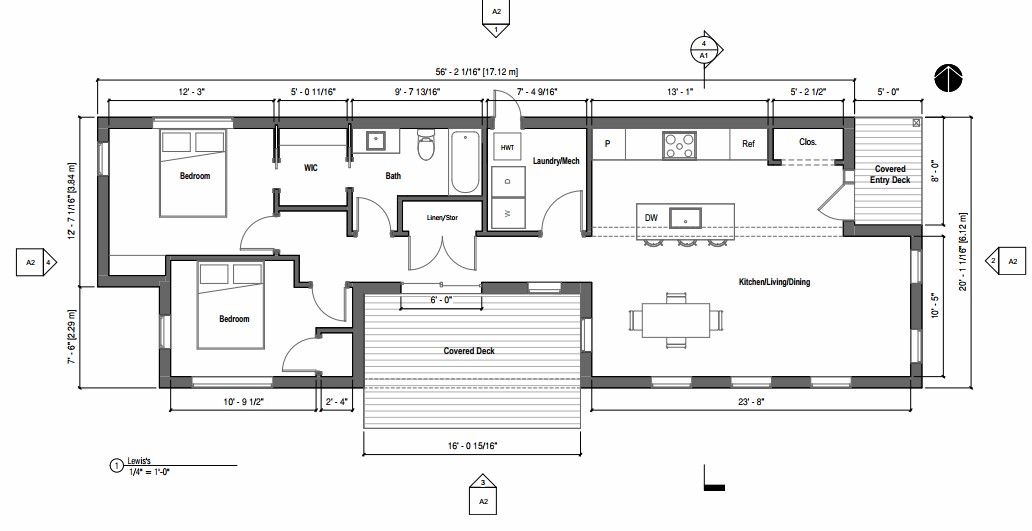 The Lewis is a well designed 1078 square foot home offers 2 bedrooms and 1 bathroom. This spacious home offers an open concept living and kitchen space with island. This home also offer a covered deck ideal for west coast living.
1078 Sq ft
2 Bedroom
1 Bathroom