Think Modular! Homes starting from $141,598
The number of differences between traditional site-built homes and factory-built homes have shrunk in recent years, with factory-built housing quickly meeting and exceeding the standards long viewed to be the prerogative of site builders. While factory-built structures are constructed to the same national and provincial standards as site-built homes, the exceptional quality of factory built homes becomes strikingly apparent once you examine the home-building process. With materials and construction performed within climate-controlled facilities, by dedicated trained professionals, and under the inspection of third party agencies, our homes are not plagued by the challenges of rotating seasonal staff or inclement weather. Likewise, daily ongoing inspection and training ensures that challenges are met early and often, reducing the possibility of un-diagnosed concerns. By using automation within the factory floor, from the cuts of lumber to the raising of walls, we can ensure stability and consistency across all jobs performed. This consistency and environmental focus adds to the exceptional energy efficiency of the final home, ensuring the home saves you money.
20 YEAR WARRANTY
The Industry's most comprehensive
Our partner, Triple M Housing is pleased to offer the industry's first and only 20-year warranty. Triple M Housing ensure the products we use are held to the highest standards. We are proud to use quality products and superior methods that offer our customers peace of mind in their largest lifetime purchase.
From Our Manufacturer
Quality & Innovation
Finally, by using our one-of-a-kind Rigid Wall System, we build strength into the finished product. Through lateral bracing, double continuous headers, continuous vapour barriers, and compressed floor-to-wall-to-ceiling fastenings, we minimize deflection and allow for the future craning or rolling into place upon arrival. It is this strength that allows for our industry-leading 20-year structural warranty.
Efficient & Cost Effective

EFFICIENT WINDOWS
A standard window is a double-glazed, Low E Argon filled window, which has excellent insulation values. We also offer a triple pane Low E Argon window in some of our products as an option. The energy performance of these windows is significantly better than our standard window, and in most cases, the windows can reduce energy consumption for an entire house by nearly 30%.
CONSTRUCTION FEATURES
With energy costs constantly on the rise, we always aim to provide homes as energy efficient as possible. The design of the interior of the exterior wall is built in such a way that the drywall can be glued and screwed the to the belt rails while still providing a continuous vapour barrier. All electrical boxes are wrapped with a vapour barrier, then all wires and fasteners are sealed with caulking. All penetrations in the walls and ceilings are sealed through the vapour barrier with caulking. All of these features create a tight structure and a more energy efficient building.
MATERIAL RECYCLING
An important advantage to building a home or commercial structure in a factory is how it benefits the environment. By building indoors, materials can maximized: translating into less waste, therefore less materials are thrown away. This building process allows for efficient collection of waste material for recycling.
Step One - Consultation with Our Client
Clients schedule a consultation with one of our knowledgeable housing consultants to begin discussions around the design of the home. Land, size, budge, decor style, building processes and more are decided. Contracts are then drawn up, deposit and then submitted to the manufacture for building.
Step Two - Building Process has Started
Once client home has been submitted site preparations are started (to build the foundation in which to place the home), and the home begins to take form within a quality-controlled manufacture facility. Triple M Housing professional tradespeople work in stations along a series of assembly lines to create components for the framework of your home that will eventually be installed at subsequent stations within the factory at the exact time they are needed within the homes building process. This efficient right-on-time method of building drastically reduces material waste, wait times for product shipping and wait times for qualified staff to arrive on site to complete their portion of the build as all materials and staff are readily available and on-site within the factory to complete their stage of the home when required.
Step Three - Flooring and Fixtures
Unlike site-built homes, exterior walls and trusses for rooflines are not installed until the final stage of the homes build, allowing carpenters, plumbers and electricians easy access to work within the homes framework to install the homes internal systems. Furnaces, water heaters, fixtures and floor coverings are all installed at this stage.
Step Four - Wall and Roof Installed
Finished interior and exterior walls, flooring and trusses have been pre-created with absolute precision within subsequent assembly rooms are now fastened into place. A continues air/vapor barrier is installed, along with interior drywall while the home rests securely within a one of a kind jig.
Step Five - Final Finishing and Transportation
After passing final inspections, your home is now prepped for transport and loaded upon a certified transport truck to be brought to your location. Your home will be seamlessly transferred from the truck and assembled on-site where final finishing will be completed.
Approximately 8-12 Weeks to Build
High Quality Building Materials
Climate Controlled Factory
Cleaner Way to Build Your Dream Home
40% Less Time to Build

70% Less Waste

52% Waste Recycled

43% Less Co2 Emissions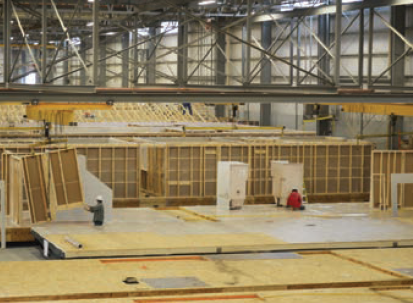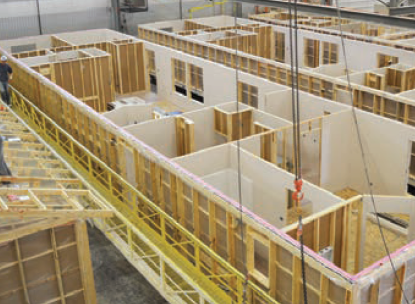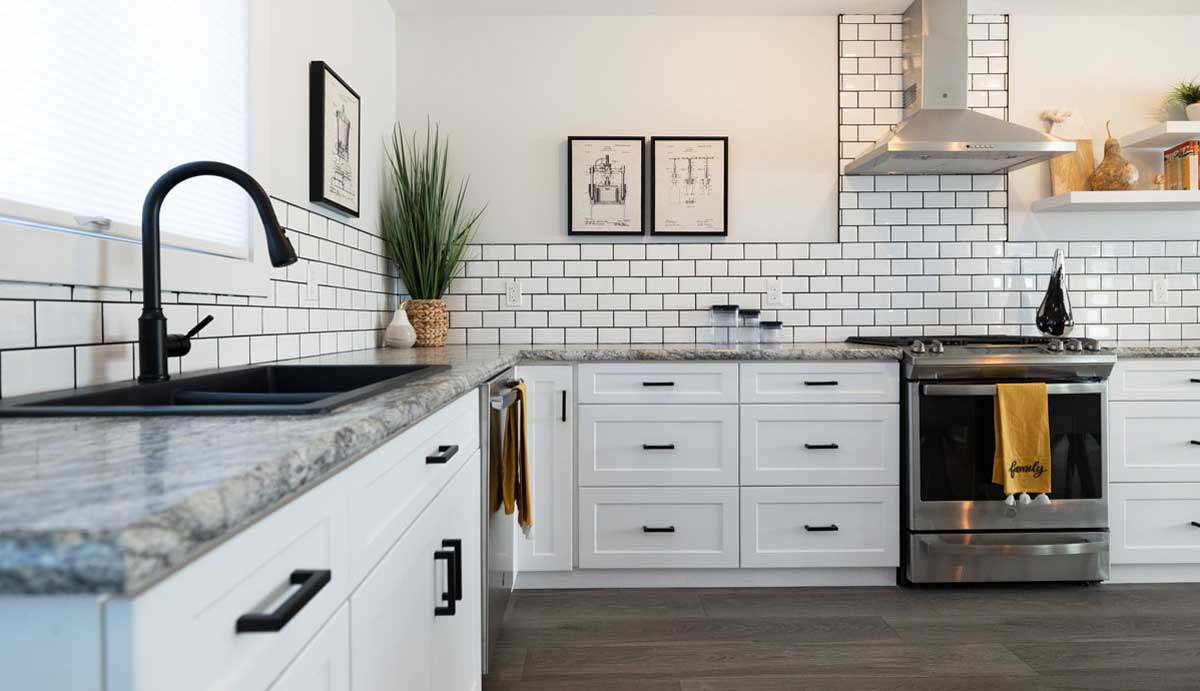 Think Modular!
Homes starting from $141,598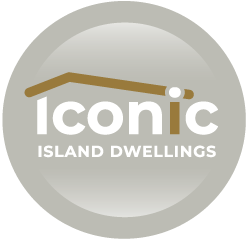 If you require an after hour appointment, we will gladly schedule a time to meet at your convenience