The making of your dream home is much more than just choosing a floor plan, home style, upgrades and colours. It is the most important investment into life's daily pleasures, family togetherness, shelter and security. Iconic Island Dwellings is equipped to help you craft your future home to meet these important needs without annoying sales pressure, all while minimizing the stresses of the new home creation process. Our vast choices of plans, styles and options make crafting your new home a satisfying reality. An industry leading 20 year manufacturer's warranty and attention to every detail in construction, transport and final finishing, complete your journey.
GENERAL MANAGER
Chris Andersen
Chris brings more than 35 years of residential construction experience, with 20 specifically specializing in Modular Housing and Assocaiated Developments. Literally thousands of home buyers throughout Western Canada have entrusted Chris and his teams to bring their dream homes to life, including several hundred on the west coast since Chris made Vancouver Island his home more than ten years ago. Ensuring your new home is installed correctly and finished to the standards expected, are always a first priority.
SALES & MARKETING/HEAD DESIGNER
Cat Keylock
With more than 15 years in home renovation and design Catherine (Cat) Keylock brings her diverse experience and vision to each project.  Cat's passion for the world of home design coupled with her natural abilities to connect with people allows her to create environments that deliver not just spaces but personal joy for her clients.
Cat loves nothing more than working side by side with Iconic Island Homes buyers to make their experience a journey that meets both their needs and dreams.
BUSINESS DEVELOPMENT MANAGER
Kip Keylock
A Vancouver Island businessman with roots in the Comox Valley; Kip Keylock has found success both here at home and internationally.  It is Kip's experience and his uncanny ability to find land where communities can be created, where neighbourhoods and families can thrive and where potential home buyers can put down roots and grow.
​​Kip's sensitivity to the changing needs and environmental factors, plays a key role in his decision making process for all current and future projects.  Kip is recognized in the real estate industry for delivering a superior product that stands out in both form and quality while meeting the challenges families face in today's world.
The team wouldn't be complete without all of the valuable support from the Sales, Administration, Construction, Warranty and Customer Service. Our extensive team of trades rounds out our full service offering.
If you have questions or you are curious about modular-built homes, our team can give you all the information you need. Come by for a visit, they will be happy to show you our display homes and answer all your questions !
Larry Huston
Housing Consultant
If you have questions or you are curious about modular-built homes, our team can give you all the information you need.
In particular, our friendly and charming Housing Consultants…Larry Huston (who has years of experience in the business) and our newest team member, Rob Bowker, (who also has been in the real estate, construction industry for a number of years).
Rob Bowker
Housing Consultant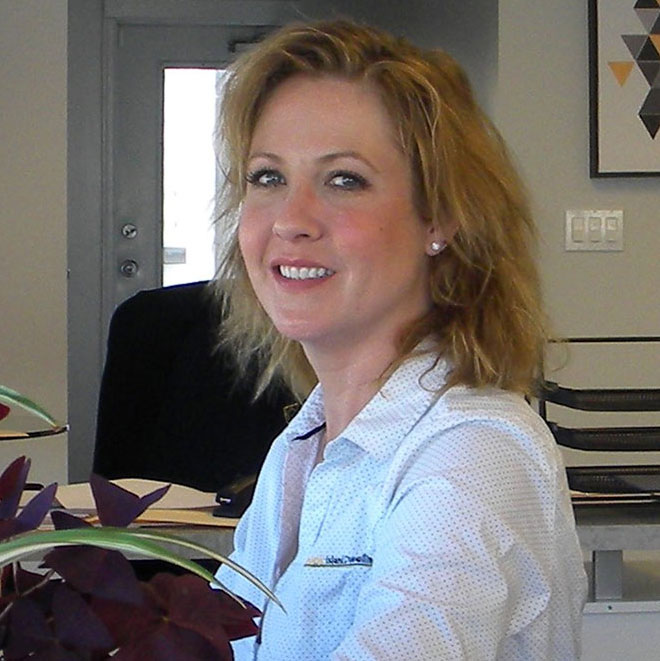 Trina Larson
Administrator
Meet Trina! She is our lovely Administrator and can answer many questions for you or give you a tour of the homes. Trina has 4 years + experience in the industry and we are very lucky to have her be a part of our team!
Another very integral part of our Iconic team… Lyne Tardif, our CFO….keeping us all running smoothly. Couldn't do what we do without her!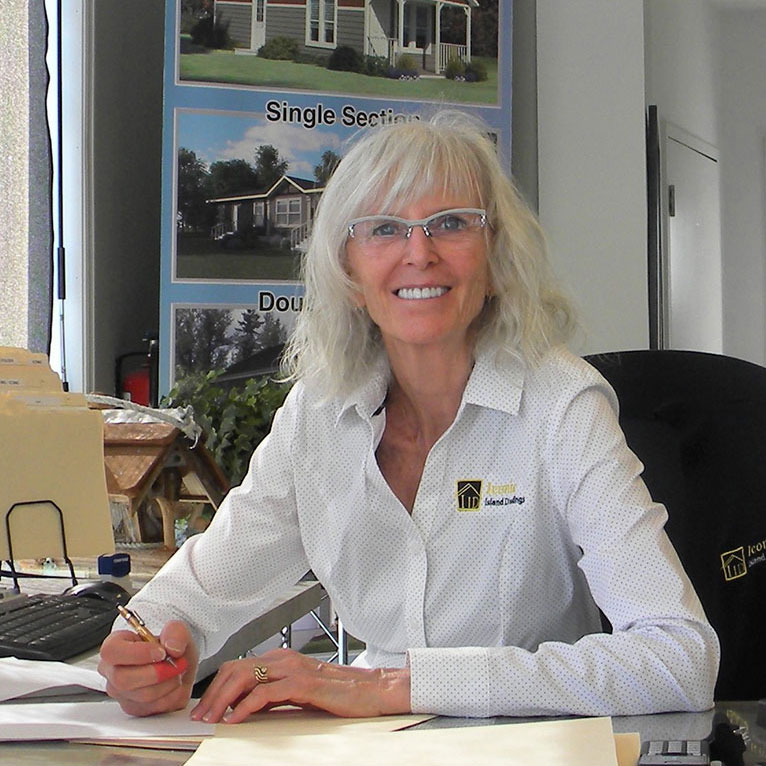 Lyne Tardif
Chief Financial Officer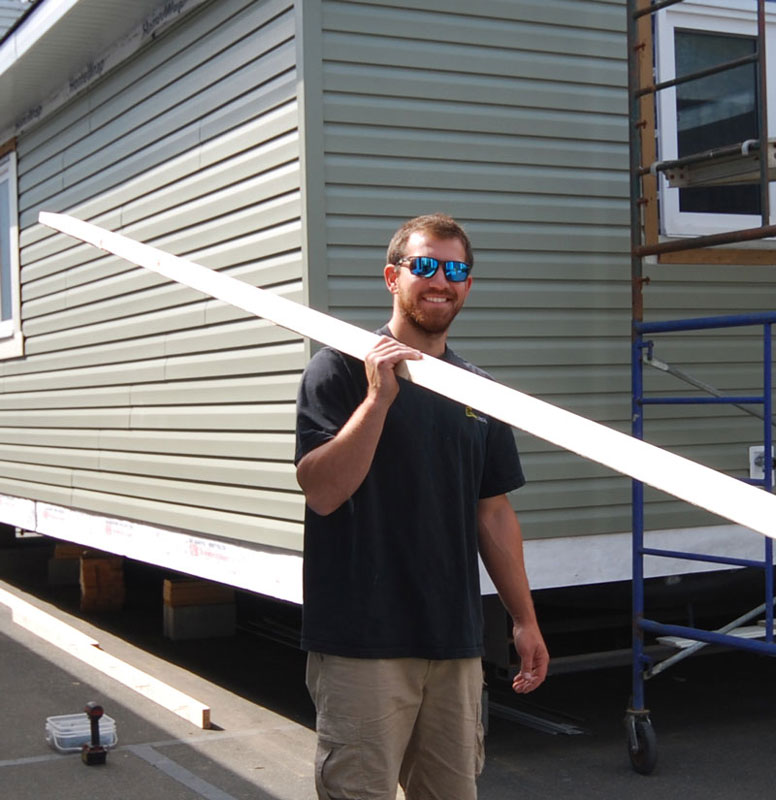 Myles Andersen
Home Installation Spectialist
Our Home Installation Specialists Myles Andersen and Chad Keylock. Both hard working, multi-talented and a valued part of Iconic's team!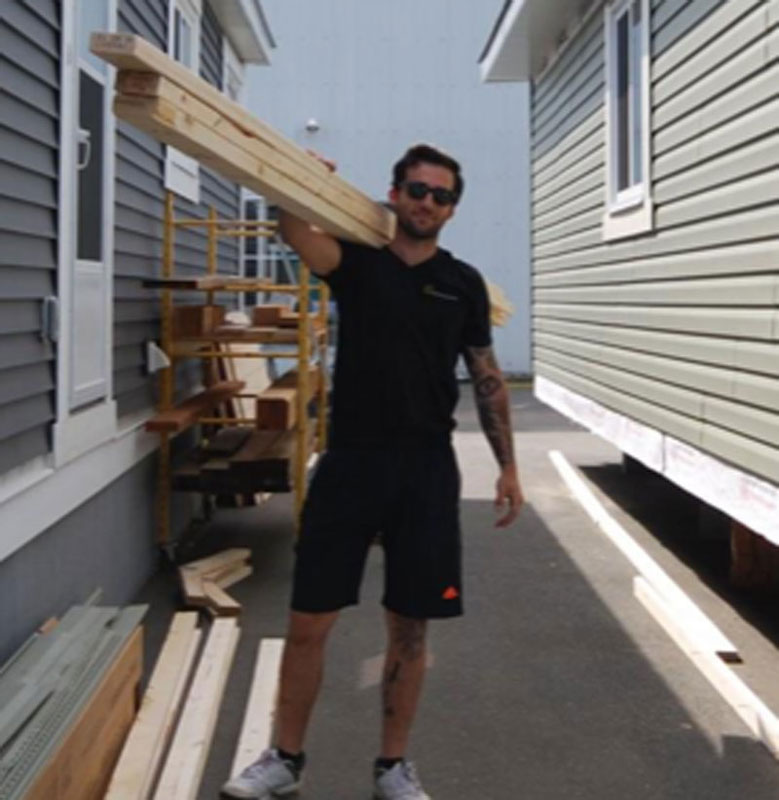 Chad Keylock
Home Installation Spectialist
Location
1355 Comox Rd
Courtenay, BC V9N 3P8
Open Hours
** New Winter Hours
Mon:   9am – 4pm
Tue:     9am – 4pm
Wed:   9am – 4pm
Thur:  9am – 4pm
Fri:      9am – 4pm
Sat:     10am – 4pm
Sun:    Closed
If you require an after hour appointment, we will gladly schedule a time to meet at your convenience
Vision and Mission
Iconic Island Dwellings whole focus is in the details, demanding only the highest standards from our team. We strive to gain not just your confidence in our unmatched experience and capabilities, but your total satisfaction when the house becomes your home, and after.